Degrees for every interest.
The University of Fort Lauderdale offers over 15 degree programs in6 departments. We are educating 21st-century leaders to reach and restore the world for Jesus Christ.  We invite you to choose an area of study at the Associates, Bachelors, Masters or Doctoral level.
Browse all the degrees we offer
> Undergraduate    > Graduate      > Doctorate
YOU CAN MAJOR IN:
Accounting
Biblical Studies
Business Administration
Christian Counseling
Christian Education
Criminal Justice
Human Resource Management
Management
Theology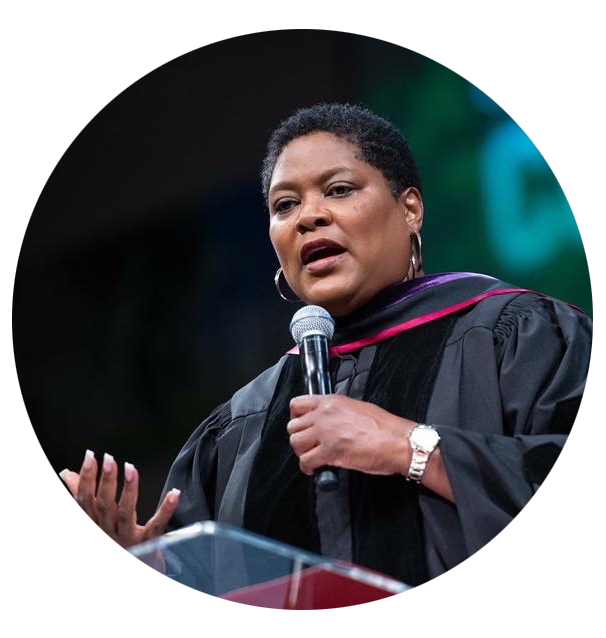 A Message from the President
Welcome to the University of Fort Lauderdale!
For many of you this might be your first experience in the University setting. Some of you may be transfers from other colleges or universities. No matter where you come from, you've arrived at a great destination. The faculty, staff and students here will endeavor to make this the best time and place for your learning experience.
Our students are encouraged to soar high as eagles to reach the goals that they have set. 2 Timothy 2:15 (NLT) teaches us to "work hard so you can present yourself to God and receive his approval. Be a good worker, one who does not need to be ashamed and who correctly explains the word of truth."
The University of Fort Lauderdale strives to provide quality education, innovative learning techniques, leadership focus, emphasis on research, integration of academic study, spiritual growth and social and community responsibility. Our faculty is committed and supportive to make sure that you are receiving the instruction needed to assist you in meeting your career goals.
Your success is the success of the University. We are small but we are rising! No matter your chosen career path, we are praying for your success!
Godspeed!
Ilona M. Holmes, Esq.
President
Fort Lauderdale is a city on Florida's southeastern coast, known for its beaches and boating canals. It's lined with upscale outdoor restaurants, bars, boutiques and luxury hotels. Our university sits in close proximity to comfortable accommodations, and these many attractions.  We welcome you to come and stay if you do not currently reside in FLorida.  We are here for you. Give us a call today!
Toastmasters Club EVENT | SEP 23, 2019 – 7:00 PM to 8:30 PM
Student Auditorium
Mentoring by a Distinguished Toastmaster. This event is for everyone.
Tryouts for UFTL Football TeamTryouts are ongoing at this time.  You can visit the Athletics page or send us a message or give us a call at (954) 486-7728.
Registration is ongoing for over
65 courses in an Associates, Bachelors,
Masters or Doctoral degree.
HENRY B FERNANDEZ LIBRARY
Named after our Chancellor, Henry B. Fernandez, the library has extensive resources for learning, research, and academic support.
LIBRARY HOURS
Monday to Thursday
10:00 AM to 4:00 PM
Friday
10:00 AM to 2:00 PM
Florida Statutes Section 1005.10 – Sexual Predator And Sexual Offender Notification; Nonpublic Colleges, Universities, And Schools. (Fla. Stat. 1005.10)
1005.10 Sexual predator and sexual offender notification; nonpublic colleges, universities, and schools – Each nonpublic college, university, and school shall inform students and employees at orientation and on its website of the existence of the Department of Law Enforcement sexual predator and sexual offender registry website and toll-free telephone number that gives access to sexual predator and sexual offender public information pursuant to s. 943.043.