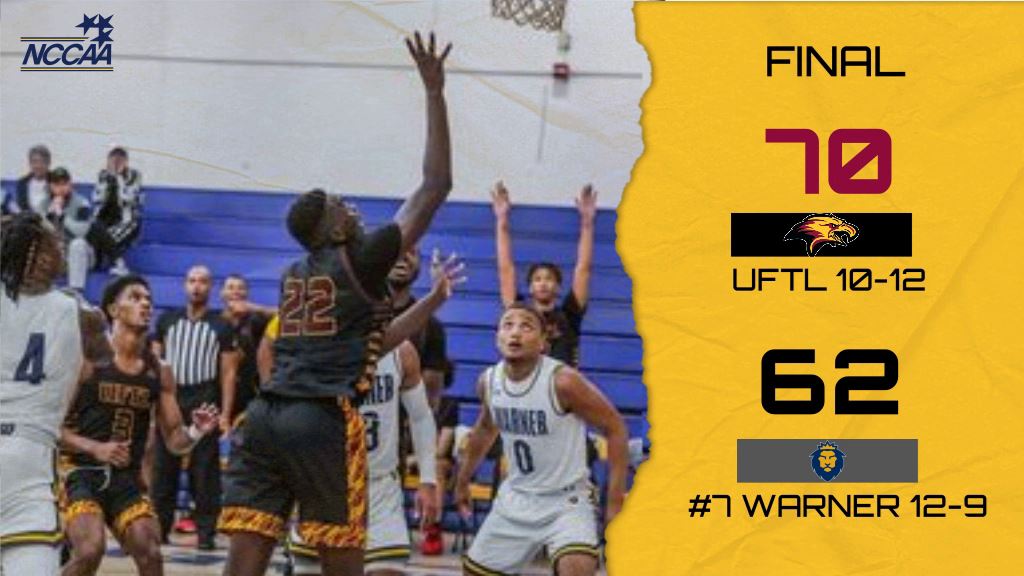 Athletics Update - Saturday, January 22, 2022
This weekend the University of Fort Lauderdale Baseball team opened their inaugural season with a 7-6 win over Ave Maria University on Friday. The Eagles dropped both games to Ave Maria on Saturday 10-8 and 5-3.
The UFTL Men's Basketball team traveled to the seventh-ranked team in the nation, the Warner University Royals and came out victorious with 70-62. With the win, the Eagles are 10-12 on the season.
Degrees for every interest.
The University of Fort Lauderdale offers 7 degree programs. We are educating 21st-century leaders to reach and restore the world for Jesus Christ.  We invite you to choose an area of study at the Associates, Bachelors, Masters or Doctoral level.
Browse all the degrees we offer
> Undergraduate    > Graduate      > Doctorate
YOU CAN MAJOR IN:
Accounting
Biblical Studies
Business Administration
Christian Counseling
Christian Education
Criminal Justice
Human Resource Management
Management
Theology
The University of Fort Lauderdale (UFTL) understands that many of our students are struggling financially due to the impact that the COVID-19 pandemic has had on our communities.  For this reason, UFTL has established a COVID-19 Emergency Aid Grant, funded by the recently passed CARE's Act to assist students by providing necessary aid for individuals who are in financial need due to the coronavirus and who meet the qualifications for this grant.
CLICK THE BUTTON BELOW FOR MORE INFORMATION.
Fort Lauderdale is a city on Florida's southeastern coast, known for its beaches and boating canals. It's lined with upscale outdoor restaurants, bars, boutiques and luxury hotels. Our university sits in close proximity to comfortable accommodations, and these many attractions. We welcome you to come and stay if you do not currently reside in FLorida. We are here for you. Give us a call today!
HENRY B FERNANDEZ LIBRARY
Named after our Chancellor, Henry B. Fernandez, the library has extensive resources for learning, research, and academic support.
LIBRARY HOURS
Monday to Thursday
10:00 AM to 4:00 PM
Friday
10:00 AM to 2:00 PM
Florida Statutes Section 1005.10 – Sexual Predator And Sexual Offender Notification; Nonpublic Colleges, Universities, And Schools. (Fla. Stat. 1005.10)
1005.10 Sexual predator and sexual offender notification; nonpublic colleges, universities, and schools – Each nonpublic college, university, and school shall inform students and employees at orientation and on its website of the existence of the Department of Law Enforcement sexual predator and sexual offender registry website and toll-free telephone number that gives access to sexual predator and sexual offender public information pursuant to s. 943.043.