The University of Fort Lauderdale is committed to an admissions process that considers the whole person, to include the student's former education, community service, leadership experiences, references, personal interests and goals. The University is an equal access and opportunity institution of higher education and adheres to a non-discriminatory policy.
Students interested in attending the University should contact the Office of Admissions for information. Students are encouraged to set appointments with the Office of Admissions, where a representative will assist them in completing the necessary paperwork.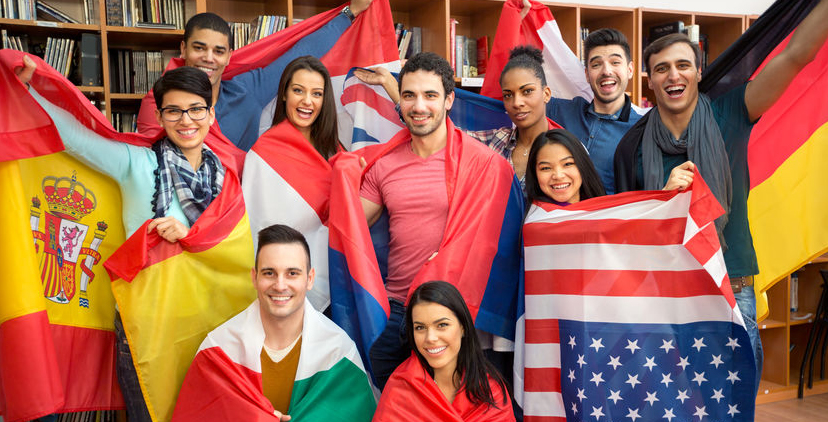 Admissions Requirements
Welcome to University of Fort Lauderdale. We are delighted that you decided to apply for admission.
The following documents are required for admission to the college.
International Student Application




 

Official Education Records

through highest level completed are required. Photocopies must be certified by the school attended, the Ministry of Education in native country, or the US Consulate. Scanned or faxed copies are not acceptable.
High School Diploma or General Equivalency Diploma (GED) – All applicants must have the equivalent of a US high school diploma. (High school diplomas do not have to be translated to English with the exception of Hebrew, Arabic or Asian.)

For the British education system, original GCE, CXC, BGCSE, WAEC, WASC, or HKCE Certificates with 4 academic passes in General Proficiency are required.

Official University or College Transcripts, along with a certified translation and a minimum Grade Point Average of 2.0 (undergraduate) 2.5 (graduate) 3.0 (doctoral) or its equivalent may be accepted for transfer, based on the following guidelines:

F1 students who attended postsecondary institutions outside the U.S. must submit a commercial evaluation.

F1 students seeking a bachelor/master/doctoral degree must have the commercial evaluation completed prior to admission. The evaluation must consist of a course by course evaluation, upper division course identification, and Grade Point Average (GPA).
F1 transfer students entering from another U.S. college or university will not be accepted until all official transcripts have been received and evaluated with all coursework at a minimum GPA of 2.0 (undergraduate) 2.5 (graduate) 3.0 (doctoral).

Evidence of English proficiency

(Native English speakers are not required to show evidence of English proficiency.)
Degree-seeking students must submit one of the following:
TOEFL – minimum score of 70 (Undergraduate) or 79 (Graduate) on the internet–based test or a minimum score of 550 on the paper-based test.

IELTS – minimum score of 6.5.

Successful completion of ENG IV at a US high school or university level English at an accredited US university with a grade of C or better.
Please note: 
All international students with required TOEFL or IELTS scores will be required to take the PERT test for placement. Native English speakers will also be required to take the PERT test for placement.
In addition, students who are degree-seeking, who do not place into college-level English on the PERT test, will be required to take developmental courses, which will not apply towards a degree.
All ESL classes must be completed before starting a degree program.


 
Evidence of financial support
Confidential financial statements on the application must be completed and signed by financial sponsor.

Bank statement, scholarship, or loan approval indicating that there are sufficient funds to cover the "total cost of education" (tuition, fees, books, living expenses, transportation, and incidental expenses). Each dependent will require additional funds in the amount of $7,000 US dollars.
Total Required:
Associate Degree: US$52,098
Bachelor Degree: US$104,195
Master Degree: US$49,998
Doctoral Degree: US$52,248
(Fees are subject to change without notice)
Important:
The Office of International Students will give you the information on the amount that you will need to show on your financial statement for I-20 purposes. This amount will be the equivalent of ONE year of tuition and ONE year of living expenses. Contact our office for this specific information at bursar@uftl.edu
Copies of current passport

. Copies of current I-20, visa, and dependent's passport, if applicable.
Each Friday, the International Admissions Office will review completed International Student Applications and notify the applicant by mail of the decision. Evidence of health insurance is required after admission. An insurance compliance form will be mailed with the acceptance package.
International Transfer Students
Students transferring from any other educational institution within the U.S. to University of Fort Lauderdale MUST submit official copies of ALL previous education transcripts, in addition to the application, the US$75.00 nonrefundable application fee, a copy of the current I-20 form from the student's current school, along with all other requirements stated above.
Transfer students may not be accepted until their transcripts are received and their full-time status and grade point average of 2.0 are verified. When students graduate from University of Fort Lauderdale, they must either transfer within sixty days to another college, apply for optional practical training, or return to their country. Students who fail to do this will be out of status with the United States Citizenship and Immigration Service (USCIS).
Students who have completed post-secondary work outside the U.S. will be required to have a commercial evaluation completed within 30 days of the first day of class by a commercial evaluation company recognized at University of Fort Lauderdale.
ACADEMIC PERFORMANCE
International students must meet all of the following academic regulations and standards of performance to remain enrolled in University of Fort Lauderdale.
Register as full-time students in a minimum of 12 credit hours during the Fall and Spring semesters. If the Summer term is the first term, a student must also register for a minimum of 12 credit hours in that term.
Maintain satisfactory progress toward their degree objective each term (2.0 grade point average).
International students who do not meet the above academic regulations and standards of performance for any term will not be permitted to attend subsequent terms and the I-20 will be terminated with the USCIS. Students will be administratively withdrawn by the college. A 100 percent refund will be given for any fees paid for the term following the violation of the academic regulations and the standards of performance.
Questions concerning international student admissions should be directed to: INTERNATIONAL STUDENT ADMISSION OFFICE, University of Fort Lauderdale, 4131 NW 16th Street, Lauderhill, FL 33313 / Phone 954-486-7728 / Fax 954-486-7667
SEVIS FEE
What is the SEVIS fee?
The SEVIS fee is required of all foreign nationals who come to the United States for the purpose of pursuing a full course of study in institutions such as colleges, universities and language training programs. It is payable one time for each single educational program in which an F-1 or F-3 student participates, extending from the time the student is granted F-1 or F-3 status to the time the student falls out of status, changes status or departs the U.S. for an extended period of time.
Why do I have to pay the SEVIS fee?
SEVIS fee payments are used by the United States Department of Homeland Security to fund the Student and Exchange Visitor Program. This program makes it possible for international students and exchange visitors to attend schools in the United States. The fee also funds the Student Exchange Visitor Information System (SEVIS), a computer system employed to track international students and exchange visitors during their stays in the United States.
Who should pay the SEVIS fee?
You will need to pay the SEVIS fee if you were issued an I-20 on or after September 1, 2004. The fee is $200. This fee is separate from and in addition to the visa application fee. The SEVIS fee must be paid by the Internet or by mail. It cannot be paid at a U.S. embassy or consulate and it cannot be paid at the port of entry.
How do I pay the SEVIS fee?
The fee can be paid by one of two means: 
Online —Complete a form I-901 through the Internet and use a Visa, MasterCard, or American Express credit card at FMJfee.com. Be sure to write your name exactly as it appears on your I-20 form. Print a copy of the online receipt.
By mail —Submit form I-901 together with a check or money order drawn On a U.S. bank and payable in U.S. currency, made payable to "The Department Of Homeland Security", to the address listed on form I-901. You can download the form from FMJfee.com.
Whether you pay by mail or on line, you must bring a copy of the receipt form I-797 with you to the embassy or consulate when you are applying for the student visa.
Let's Work Together!
We are here for you.  Students and parents alike.  Our Admissions and Financial Aid teams are standing by to answer any question you have.