UNIVERSITY OF FORT LAUDERDALE
CAREER CENTER
The mission of University of Fort Lauderdale is to be a premier Christian institution of higher learning empowering future leaders through higher educational degrees rooted in Biblical principles and academic excellence, to influence the world intellectually, technologically, and through research.  
Click here for details
ATHLETIC DIRECTOR
The primary responsibility of an Athletic Director is to oversee all aspects of the athletic programs that are sponsored by a school or an institution. This includes the hiring of staff and coaches, ordering equipment for teams, promoting events, matches, and meets. Directors must be skilled in budgeting and allocating funds and facilitating operations. The Athletic Director may also participate in fundraising for the teams and provide guidance to the students in the sports program. Athletic Directors also supervise all sports personnel and resolve any administrative issues. In addition to scheduling games and events, the athletic director will collaborate with the coaching staff on scheduling game days and practices throughout the sports season, ensuring no scheduling conflict occurs between different teams for use of shared equipment like weight rooms and athletic trainers' attention. Athletic Directors must also keep track of policy changes from the school board and coordinate with organizations that set parameters within the field such as the National Collegiate Athletic Association. The NCCAA currently sets regulations for recruiters from colleges and professional teams interacting with high school recruits.
RESPONSIBILITIES
Provides strategic and visionary leadership, planning, and policy development for the Athletics Department.
Establishes and maintains a department that is committed to the University's mission and strategic priorities.
Sets clear departmental expectations for ethics, accountability, competitiveness, and student academic achievement and student services.
Serves as a visible member of the management team on Campus and in the community.
Develops and administers the annual athletic budget and reviews and controls expenditures from athletics' accounts.
Recruits, supervises, manages, trains, and evaluates the athletic department staff.
Strengthens all sports to be competitive at a championship level.
Works with University Advancement to create, design, and execute initiatives and special projects regarding development and fundraising efforts and maximizes all channels of revenue generation to include corporate sponsorship.
Ensures the athletic department remains in compliance with applicable Athletic Association and University rules and regulations governing all facets of intercollegiate athletics.
Develop and implement a departmental strategic plan that aligns with the mission and objectives of the university and ensures that the established recruiting goals of the department are met.
Ensures that coaches and all athletic staff collaborate and execute the athletic strategic plan to meet the recruiting and admission of viable student-athletes to validate the viability of all sports programs.
Stays abreast of current and developing trends (industry, regulatory, and technologically).
Maintains active involvement in relevant athletic associations and conferences.
Advances the University's reputation and always demonstrates personal and professional integrity.
Sustains effective relationships with students, alumni, friends, faculty, staff, administrators, and the South Florida community regarding athletics and student services.
Liaise with sports conferences or division administrators on the department's behalf.
Inspecting facilities and equipment for cleanliness, safety, and upkeep.
Approving the purchase of necessary equipment and facility upgrades.
Promoting a culture of compliance, safety, and accountability among staff, coaches, student-athletes, and volunteers.
Follows the guidance and direction of Senior Management.
Other duties as assigned.
QUALIFICATIONS
Minimum of five years of successful senior management experience, with demonstrated strong leadership skills, business judgment, and a collaborative and innovative work style required in the sports industry.
Expertise and current knowledge of industry concepts, practices, and procedures required.
Track record of leading performance and outcome-based organization with strategic vision required.
Experience in brand marketing, public and media relations, and fundraising required.
Master's degree required. Preference will be given to those with an advanced degree in a relevant field (e.g., Sports Management, Sports Administration, Business Administration)
Ability to travel to fulfill required duties and assignments required.
This role requires a clean or acceptable driving record.
Background checks will be performed
Coaching experience at the collegiate level helpful
Salary Range: $60,000 – $80,000
__________________________________________________________
Individuals who meet these requirements must submit a cover letter, curriculum vitae, teaching philosophy statement, original transcripts for all academic degrees, and three professional references to athleticcareers@uftl.edu.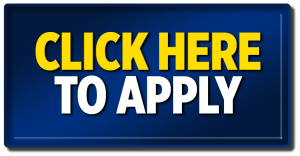 Assistant Athletic Director of Communications
Click here for details
Position Title: Assistant Athletic Director for Communications
Reports To: Athletic Director
Classification: Exempt
Major Responsibilities: Sports information directors document and publicize the accomplishments of athletes and teams for the school or league they represent. Work as a liaison between the school or league and the local or national media. Prepare the press releases to promote the intercollegiate athletic program (game results, game schedules, special events, departmental athletic and academic achievements, personnel/student-athlete news, community involvement activities, etc.) Prepares all publications to support all of the sports programs. Serves a liaison between the University and the media for intercollegiate athletic related material and information. They maintain a timely presence on the internet through website and social media. Serves as the primary point of contact for the athletic opponents: (Providing rosters, statistics, media lists, etc.)
Like many sports careers, there are few "typical days" for SIDs, who may spend a morning editing a future media guide, an afternoon welcoming media for a team day, and an evening tracking statistic in the press box during a game.
Specific Duties and Responsibilities:
Read, understand, and comply with the University's mission, the catalog, the University's policies and procedures, the Staff Handbook, and Institutional Effectiveness process.

Respond to communications (e-mail, voice mail)

Produce media guides (as necessary) and game programs for all teams.

Develop press releases for individual athletes, teams, and other athletic news during entire year.

There is no off-season for college SIDs. They compile statistics for each sport at a school, collect information on each athlete, put together media guides for each sport, and write up press releases for the sports program. They also update information on school web.

Develop a professional relationship with the media that will enhance the visibility. then issue this information to various media outlets, the league or conference, and eventually compile the information in media They can use these statistics to assist the media on stories or emerging trends.

Improve, update, continuously revise and maintain the athletic website.

Develop a professional relationship with each collegiate on the

By staying on top of trends, issue press releases that may help sports reporters or editors with story ideas. When a team receives media coverage, it can help create more interest in the community and at the

Provide game day support, statistics, and report post game scores to media. Assign workflow chart for multiple events.

Accommodate media representatives who cover the various teams by issuing press credentials, supplying in-game statistics, and assisting in coordinating interviews and press Before a season, they organize media days to publicize their teams and allow media access to coaches and players.

Market the athletic program to reflect the values of the NCCAA.

Provide direction and oversee athletic interns program.

Oversee and direct all social media for all sports and athletic department.

Coordinate all media requests and serve as liaison with all home and visitor media.

Provide information and graphics to coaches to provide to recruits.

Oversee game day setups (equipment including cameras, media relations).

Develop and maintain team and individual records and photo archives.

Handle all season ticket information.

Manage monthly Eagles Newsletter.

Participate in the self-studies and committees conducted by the

Support and participate in University Commencement

Must be able and willing to travel extensively for the University.

Perform other duties and responsibilities as assigned by the Athletic

Administrative liaison for athletic department scheduling.

Incumbent must possess a commitment and responsibility for adhering to all rules and regulations of the University of Fort Lauderdale and the NCCAA. The Assistant Athletic Director for Athletic Communication must cooperate with and furnish the NCCAA and/or the University of Fort Lauderdale with truthful and complete information concerning involvement in or knowledge of rules violations. Any person who is found in violation of the NCCAA regulations shall be subject to disciplinary or corrective action as set forth in the provisions of the NCCAA enforcement procedures, including suspension without pay or termination of employment for significant or repeated violations.

Responsible for all documentation required of the University of Fort Lauderdale and the NCCAA to ensure institutional control. Such documentation includes but is not limited to countable athletically related activity logs, recruiting phone logs, detailed cell phone call log, and official and unofficial visit forms. Any person who fails to comply or refuses to complete any part of the required documentation shall be subject to disciplinary or corrective action as set forth by the University of Fort Lauderdale and/or the NCCAA, including suspension without pay or termination of employment for significant or repeated noncompliance.
PREPARATION
Typically, schools use graduate students to assist in their sports information departments, an excellent way to get a foot in the door, gain experience, and gain contacts.

SIDs or assistant SIDs typically attain at least a bachelor's degree with majors in journalism, communications, marketing, public relations, or related fields.

It is important to develop an understanding–and preferably an appreciation–of a variety of While sports like football and basketball may receive the most media attention at a school, sports information departments track every sport at a school.
REQUIRED QUALIFICATIONS:
Bachelor's degree

Must have a minimum of one year of experience in the sports information

Proficient with Dakstats, Statcrew statistical software or similar

Proficient with Adobe Creative Suite.

Proficiency in web content via Sidearm Sports (or similar) and desktop publishing, including MS
This job description is intended to describe the general nature and level of work being performed by individuals assigned to this position. It is not intended to be construed as an exhaustive list of all tasks, duties, skills and/or responsibilities required for this position in each Campus at all times. Tasks, duties, skills and/or responsibilities may vary from individual to individual, campus to campus and over time, depending upon various factors. These are general guidelines for this job position.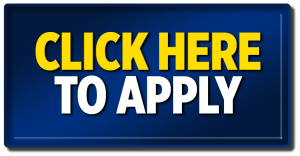 Click here for details
This Accountant manages all financial accounting activities of University of Fort Lauderdale (UFTL) including but not limited to preparation of financial statements, preparation of and analyze operational budgets, reconciliation of bank statements, supervision of all receipts and payment activities, monthly closing of the financial records, department reports, forecast growth and development, management of the aged payables and receivables, prepare periodic management financial reports, etc.   This position is responsible for the development and application of financial procedures surrounding the receipt, payment, and recording of all financial activity.  This position requires the performance of advanced accounting and management skills and familiarity with QuickBooks, Excel, Word, and PowerPoint software.  This position requires a motivated, self-starter candidate.  The candidate must be able to excel in both written and oral communication. This position will require the supervision of accounting staff.
Essential Responsibilities
Supervise staff responsible for the counting and posting of receipts.
Supervise staff responsible for managing and paying accounts payable and all other disbursements.
Oversee the purchasing process for goods and services.
Perform internal audits to test accounting policies procedures.
Reconcile monthly bank statements.
Communicate with CFO
Prepare monthly reports for senior management and department heads
Review weekly financial reports
Prepare annual budget for submission to CFO..
Manage the acquisition of assets and related depreciation
Oversee and review the annual physical inventory of all assets owned by TFC.
Review monthly cash flow reports for each department
Supervise the financial data entry process to ensure completeness and accuracy.
Assist with the annual financial audit
Manage all purchasing and accounting for all grants and restricted gifts
Conduct training sessions for staff as needed.
Prepare monthly general ledger entries as needed.
Review posting of payroll to the general ledger.
Responsible for weekly cash-flow management ( strategy and implementation)
Confers with CFO to coordinate and prioritize budget planning.
Formally close books monthly.
Oversee all bursar functions including collecting of fees and tuition, preparation of tuition contracts, communication with students concerning financial activity impacting students, etc.
All other duties as needed in support of the mission of the institution.
Qualification
Appropriate handling of confidential information at all times
High level of integrity
Detail-oriented with analytical comprehension
Ability to handle multiple tasks concurrently
Ability to work independently
Supervisory and management skills
Ability to design and implement financial and corporate policy.
Ability to design and implement strategic plan
Intimate knowledge of general accounting principles, practices, and procedures
Proficient computer skills including typing
Extensive knowledge of Word, PowerPoint, and Excel
Ability to follow written and oral directions
Ability to communicate effectively both written and orally
Must pass a background screening.
Excellent analytical skill
Direct experience in database file maintenance and spreadsheet management (prefer experience with Windows and Microsoft Office).
Must be able to effectively plan and implement projects, with attention to detail and accuracy.
Must possess the ability to self-manage, (i.e. schedule own time, be proactive, work under pressure, meet deadlines, and set priorities without direct supervision)
 Position Requirements:
Must be detailed oriented and organized
A Bachelors Degree in Accounting
7-10 years of relevant accounting experience
Excellent verbal and written communication skills
University of Fort Lauderdale is an Equal Opportunity/Affirmative Action Employer.
PAY AND BENEFITS
The salary range for the job is $50,000 – $60,000
Benefit Conditions: Only full-time employees eligible.
Benefits: Health, Dental, and Vision insurance, Long-term Disability insurance, Employee assistance program, Life insurance, Paid time off, Tuition reimbursement, 401(k).
WORK SCHEDULE
Monday to Friday from 9:00 am – 5:00 pm.
Interested candidates may apply by sending a cover letter and resume to careers@uftl.edu  or contact the university at (954) 486-7728.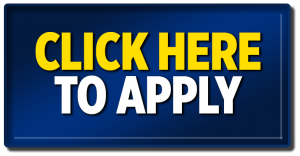 Click here for details
The Chair reports to the Chief Academic Officer and works collaboratively with the college leadership team while advocating for the interests of the department. The Chair is responsible for the administration of the department and provides leadership in support of faculty research, teaching, and service efforts; coordinates and implements the department's strategic plans; recruits, hires, and supervises faculty and departmental staff; manages departmental budgets; and promotes the department through representation in university and external strategic initiatives. The Chair is also expected to engage in research, teaching, publication, and other professional development activities.
Additional Responsibilities: The Chair is expected to engage and expand our partnerships with the professional community constituencies within Fort Lauderdale and beyond and provide leadership for the delivery of current and prospective off-campus and distance education graduate programs. The Chair teaches courses including online/hybrid and/or off-campus courses. The Chair is expected to teach courses in ministry/theology, and church administration. The Chair is expected to be involved in advising students and guiding their graduation progress, serving on and chairing faculty committees.
SKILLS
Leadership
Administrative
Interpersonal
Mentoring
Communication – writing, speaking, and listening skills
ACTIVITIES
Leadership
Set goals with faculty members in the form of a planned faculty portfolio.
Conduct faculty evaluations.
Guide development of faculty.
Assist with CAO maintenance of accreditation.
Coordinate the completion of academic and government tasks required of academic area members within the division.
Represent the department to external academic communities, alumni, business and industry,
government, foundations, and the general community.
Promote and enhance the image of the department and University of Fort Lauderdale through participation in appropriate professional and academic organizations.
ADMINISTRATIVE
Assist with recruiting, training, and developing faculty to meet the needs of the department.
Oversee graduate assistants (if applicable).
Actively promote department programs within the university, at other institutions (including community colleges), and in the tri-county area
Handle student grievances, complaints, cases of plagiarism and other cheating, etc.
ACADEMIC
Teach courses
Publish in peer-reviewed academic or practitioner articles.
PORTFOLIO BREAKDOWN
20% teaching
60-70% administration
10-20% research
MINIMUM QUALIFICATIONS
The successful candidate must have the following qualifications: An earned doctorate degree or its equivalent. Evidence of scholarly achievement, evidence of leadership experience appropriate to support the university's vision of academic distinction.
__________________________________________________________
Individuals who meet these requirements must submit a cover letter, curriculum vitae, teaching philosophy statement, original transcripts for all academic degrees, and three professional references to careers@uftl.edu.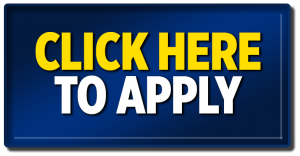 Admissions Counselor/Evaluator
Click here for details
The Admission Counselor/Evaluator is responsible for interacting with prospective students, providing them with information, guiding the application process, evaluating applications for admission, managing auditing reports to help expedite admissions decisions, and troubleshooting issues related to the application processing.
As an Admission Counselor/Evaluator, you will assist the University in meeting its recruitment and enrollment objectives by assisting with the processing of applications, managing the computer-based admissions system, corresponding with prospective students, making follow-up calls, and assisting with the coordination and management of student files. The Admission Counselor/Evaluator reports to the Director of Admissions and Student Services.
Duties and Responsibilities:
Recruits traditional and non-traditional students.
Support student recruitment efforts; respond to website inquiries; meet with prospective students; attend college fairs, community, and high school educational events.
Assist with completing Admissions paperwork and administering entrance assessments for prospective students.
Assist prospective students by assessing their skills and interests and guiding them through the enrollment process.
Perform other duties as assigned by the Director of Admissions and Student Services or other members of senior management.
Follows up on leads received by phone calls, emails, and website marketing.
Provides information sessions and campus tours to all applicable prospective students.
Maintains communication with prospective students through phone calls, written correspondence, emails, and texting.
Understand and utilize the student database management system to input data and follow-up with prospective students.
Assists qualified, interested, prospective students to become applicants.
Participate in local high school, college, and career fairs and community marketing events, as needed.
Update tracking system with all inquiries, appointments, student data, etc.
Collects and records supporting documentation (transcripts, test scores, etc.) to complete prospective student files.
Assists in coordinating and participating in campus open houses and other university events.
Skills Requirements:                                                                
Results-oriented, energetic, and experienced with the ability to work in a fast-paced environment.
Ability to effectively communicate with prospective students. Heavy telephone contact to reach daily/weekly/monthly goals is required. 
Demonstrate effective decision-making ability and superior customer service skills.
This position requires organization, attention to detail, a high level of interpersonal communication skills, and strong computer skills (Microsoft Office programs).
Possess a positive attitude and strong interpersonal skills.
Ability to work well independently and in groups.
High standard of ethics and integrity.
Minimum Qualifications:
This experienced professional must have at least three years of experience working in an admissions or recruiting position at a college or university; and 2 years of experience working in a fast-paced customer-focused environment with sales requirements.
The successful candidate will have a minimum of an Associate's degree.  A Bachelor's degree is preferred. Qualified applicants must be flexible and adaptable to changing priorities.
University of Fort Lauderdale is an Equal Opportunity/Affirmative Action Employer.
PAY AND BENEFITS
The salary range for the job is $35,000 – $40,000
Benefit Conditions: Only full-time employees eligible
Benefits: Health, Dental, and Vision insurance, Long-term Disability insurance, Employee assistance program, Life insurance, Paid time off, Tuition reimbursement, 401(k).
WORK SCHEDULE
Monday to Friday from 9:00 am – 5:00 pm.
Interested candidates may apply by sending a cover letter and resume to careers@uftl.edu  or contact the university at (954) 486-7728.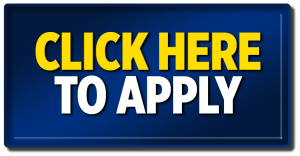 Click here for details
The University of Fort Lauderdale is seeking adjunct, part-time faculty in several disciplines.  Candidates must have a master's degree (Ph.D. preferred) and 18 graduate semester hours in the teaching discipline from an institution accredited by an agency recognized by the U.S. Department of Education at the time of application. 
DISCIPLINES AND TEACHING ASSIGNMENTS
English:  English Grammar and Composition.
History:  U.S. History, World History, History of Israel, and African History
Leadership: Leadership, Organizational Leadership, Principles and Practices of Leadership, Applied Strategic Planning, and Empowering Strategies.
Business Administration:  Finance, Business Statistics, Accounting, and Economics.
Mathematics:  General Math, Pre-Algebra, Elementary Algebra, Intermediate Algebra, College Math, College Algebra, Statistics, and Calculus.
Theology:  Hermeneutics, Pneumatology, Dispensationalism, Eschatology, Pauline Theology, Systematic Theology, and Integrative Theology.
Ministry:  Church Administration, Foundation of Ministry, Life of Christ, Old and New Testament Survey, and Homiletics.
__________________________________________________________
Individuals who meet these requirements must submit a cover letter, curriculum vitae, teaching philosophy statement, original transcripts for all academic degrees, and three professional references to careers@uftl.edu.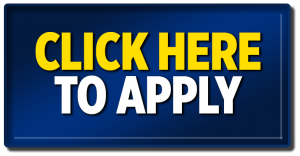 Founders Drs. Henry and Carol Fernandez, senior pastors of The Faith Center, an internationally renowned ministry, founded The University of Ft. Lauderdale in 1995 as a non-denominational Christian institution.
The commitment was to establish an institution of higher education in South Florida to access the world, advance Christian education, and promote leadership in both secular and non-secular areas. Academia was identified as the catalyst to prepare individuals to be responsive and adequate to the call of God. Dr. Fernandez has an Honorary Doctor of Divinity from St. Thomas College.
ADDRESS:
4131 N.W. 16th Street, Lauderhill, Florida 33313
PHONE: