Helping You Grow Your Faith
Providing spiritual leadership to the staff and students at the UFTL Lauderhill campus
---
As the University Chaplain of University of Fort Lauderdale (UFTL), Dr. Hankerson provides pastoral care in the community and is the spiritual leader of the staff and students at the Lauderhill campus.  
Send Me a Message
Verse of the Month
The fear of the LORD is the beginning of wisdom, and knowledge of the Holy One is understanding.
Mondays to Fridays 9 am–5 pm
4131 NW 16th Avenue
Lauderhill FL, 33351
Get Involved
Join us for our chapel services on campus or via Zoom. Please refer to the Academic Calendar for the schedule of these services.
Need Help?
The Office of the Chaplain is open to all students regardless of their faith. Make plans to talk to Chaplain Hankerson to receive guidance in your personal, professional and spiritual life. 
Our Mission & Vision
Our vision and mission is to help connect people to faith.
The main objective of the Office of the Chaplain is to encourage growth in spiritual and moral dimensions.  The Office of the Chaplain is available to serve all students, faculty, staff, and the broader University of Fort Lauderdale community — inclusive of those of/with faith, those who claim no faith, and all who seek deeper meaning in life. At UFTL, we seek to cultivate an accepting environment and provide ready assistance for each person's personal and academic success.
Dr. Hankerson is especially passionate about how the Office of the Chaplain may provide opportunities for spiritually practices and growth during out monthly Chapel sessions, developing personal prayer life practices, and serving the community as a body and as individuals. He is committed to fostering healthy alliances across the university and the community that stand to serve the spiritual needs of its students.
Dr. Hankerson is an ordained minister and holds a doctorate degree in Accounting and is an established author and current CFO of University of Fort Lauderdale. Dr. Hankerson is married to his wife for 38 years and together have four wonderful children and 12 grandchildren.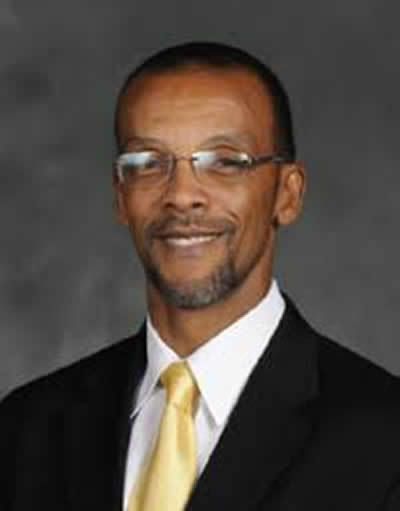 Brian Hankerson, PhD
Chaplain
Creation . Redemption . Restoration .